Hugh Black & Sons - Cowdenbeath, Fife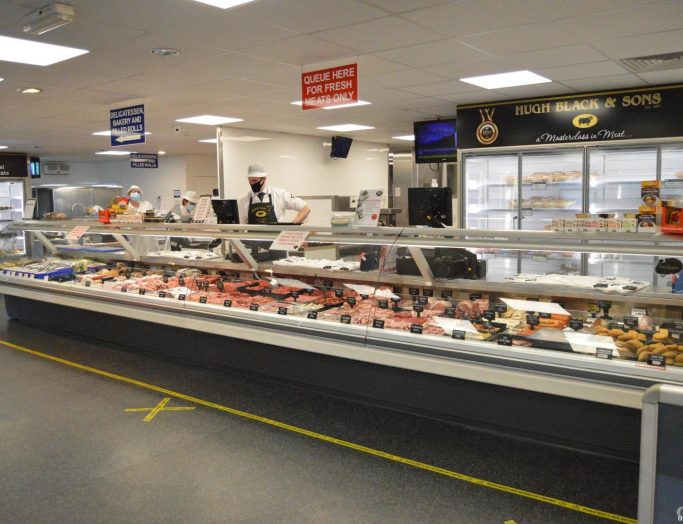 Established
1987 and committed to producing quality products made from the best, locally sourced meats and excellent service, Hugh Black and Sons has grown to become one of Scotland's largest independent butchers.
Website
What`s the story
In 1987, Hugh Black Snr sold his family farm and bought a butcher shop in Armadale, West Lothian. Hugh, his wife Mary and sons Craig and Hugh Jnr worked tirelessly to learn the trade and soon established a reputation for excellent products and service. Shops in Lanark and Bathgate followed before the opening of a factory unit in Bathgate to allow more space for production. Hugh Snr passed away in 2002, but Craig and Hugh Jnr continued to expand the business, which now consists of 12 High Street shops, a cutting plant and a 9500sq feet factory employing over 120 local people. In 2017, Castlehill Farm on the outskirts of Lanark was purchased to provide the business with Scotch Lamb with Hugh still buying the best Scotch Assured beef cattle from local livestock markets on a weekly basis.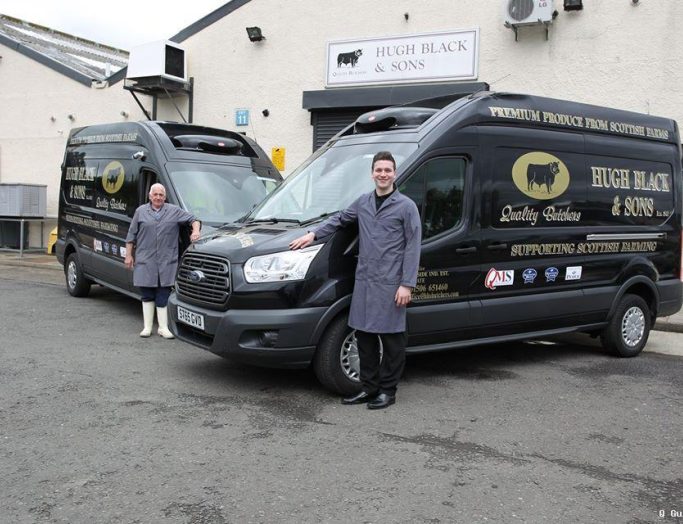 Today Hugh Black & Sons is one of the largest, independent butchers in Scotland, but it remains a family-run business with Craig and Hugh still hands-on with the day-to-day running. They are joined in the business by their wives, and the 3rd Generation are now starting to learn the trade. Craig's three Sons, Cameron, Craig and Alister can be found working at Head Office and the Whitburn and Lanark shops with Hugh's three young children helping out on the farm. Together with our amazing team of staff, we are committed to supporting our local communities and providing our customers with the best, locally produced products and service.
Still a family business the same values are what drive us today. All of our Scotch Beef, Lamb and Pork is sourced locally and processed by our expert team of highly skilled butchers at our cutting plant and purpose-built factory. This means that we have full control of the entire process from Farm to Fork.
Our 12 retail shops are situated in the heart of the local Communities which they serve. Offering award-winning quality products with low food miles and excellent service. Cowdenbeath has been part of the Hugh Black & Sons family of shops since 2015. Situated between the Main Street and Morrisons, you will find this large, bright, and friendly shop. With a butchery counter and deli counter selling a range of cakes and filled rolls along with all of our other award-winning products.
This shop also has our Butcher's Café attached, where you can get a range of hot food to sit in or take away along with a cup of Brodie's Coffee.