Champion of Champions!!!
Q Guild members Dales Traditional Butchers awarded top Sausage accolade.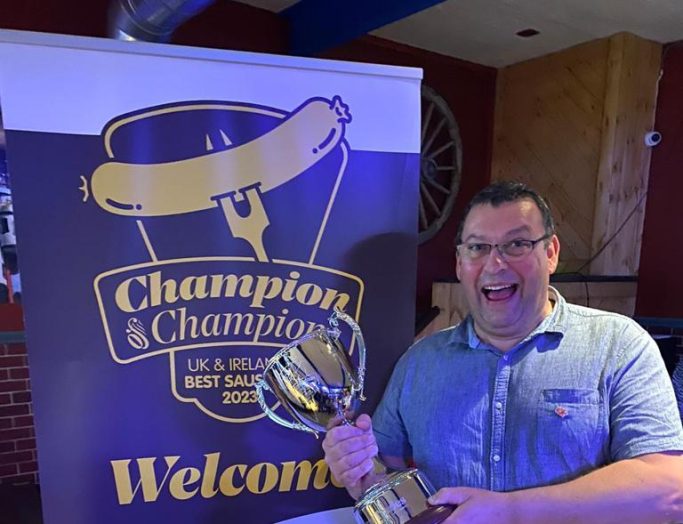 Congratulations to Mark Duckworth, MD of Dales Traditional Butchers who picked up the UK & Ireland Champion of Champions Best Sausage Award 2023 with their Pork & Caramel Sausage. Launched by Meat Trades Journal in 1984, the competition takes place annually and features a panel of expert judges.
Commenting on this year's champion, head judge Keith Fisher said: "It was the firmness of the sausage, the juiciness, the texture of the skin and filling. When it was cooked, that plate disappeared with all the samples on it."

Overjoyed by his new crown, Mark said he felt "absolutely overwhelmed... it's the one thing I've always wanted to win. Years of hard work – we got there."
A richly-deserved award for Mark and a reflection of all he and his team at Dales stand for.