Farm Shop & Deli Awards 3 Q Guild Members Shortlisted
The shortlist of the UK's finest speciality retailers for the 2021 Farm Shop & Deli Awards, in partnership with The Grocer and sponsored by Garofalo and Food & Drink Wales, have been announced.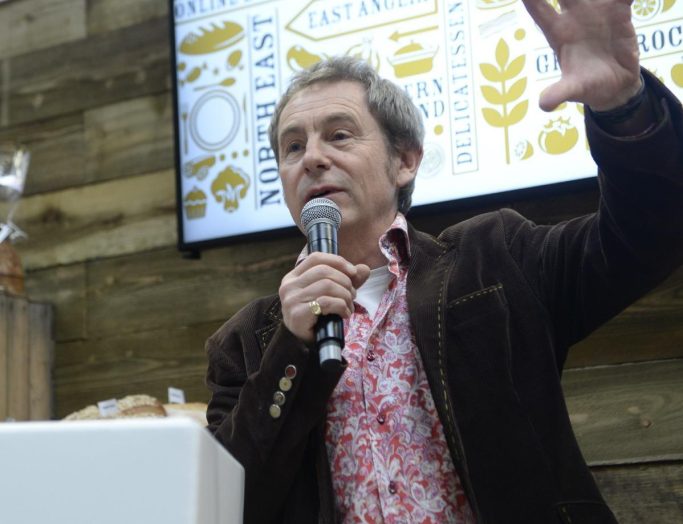 Representing East Anglia, Midlands, Northern Ireland, North East, North West, South East, South West, Scotland and Wales, the Awards are celebrating specialist retailers from across the UK in recognition for their courageous commitment shown to their customers, community, staff & suppliers this year.
The list of shortlisted retailers can be found via the link on the Awards website.
The Q Guild are pleased to announce that the following members have been shortlisted:
This year the Awards received an amazing 153 entries, which are now being evaluated by an expert judging panel lead by broadcaster and journalist Nigel Barden, to determine the "Commented Retailers" and "Best in Region Winners" across the UK. The live announcement will take place at 15.00 on Monday 5th July at the Farm Shop & Deli Show, NEC Birmingham.
Nigel is joined in the exacting process by food writer and co-chair Elaine Lemm, plus a line-up of judges which include: Editor at British Baker, Amy North; Fresh Foods Reporter at The Grocer, Henry Sandercock; Branch Manager for Paxton & Whitfield Jermyn Street, London, Hero Hirsh; Head of Trading and Marketing for Booths, John Gill and Head of consultancy business Delicious Planet, Victoria Robertshaw. The judges also include previous Retailer of the Year winners.
The Farm Shop & Deli Awards team are looking forward to the spring as a time of great celebration and reuniting the industry at the UK Food & Drink Shows encompassing; Farm Shop & Deli Show, Food & Drink Expo, National Convenience Show, The Forecourt Show, Foodex and The Ingredients Show all under one roof.
Home to the Awards live announcement on Monday 5th July, the Farm Shop & Deli Show is the flagship event which brings together the great and good of the speciality market to celebrate the very best of British produce, returning this July (5th - 7th July, NEC Birmingham).
Registration will soon be open and visitors keen to experience 2021's most comprehensive programme of demonstrations, interactive live debates and the latest products and innovations, all focused on improving the bottom line, can go to: the website to register for their completely free badge.
- ends -
For more information contact:
Antonia Green
William Reed Business Media
01293 610235
Email link
Notes to editors:
The nine regions for the Awards are:
East Anglia
Midlands
North East
North West
Northern Ireland
Scotland
South East
South West
Wales
The Awards are open to retailers from the below categories:
Baker
Butcher
Cheesemonger
Delicatessen
Farm Shop - Large Retailer
Farm Shop - Small Retailer
Fishmonger
Food Hall
Greengrocer
Online Business
Village store/ Local Shop
The Farm Shop & Deli Awards are brought to you by William Reed, a global company, dedicated to helping businesses succeed with up-to-the-minute digital media, quality journalism, events and specialist research and insight.
William Reed has worked closely with association partners including the Association of Event Organisers to develop industry-wide AllSecure standards. These allow Farm Shop & Deli Show to operate safely and provide reassurance and confidence to those participating. Find out more at farmshopanddelishow.co.uk/visit/allsecure
Photographs are available to accompany the press release, please contact Antonia Green, Marketing Manager William Reed Business Media, 01293 610235 or Antonia.green@wrbm.com