Beef Stroganoff (Slow Cooker Version)
Try this classic beef dish with mushrooms, cream, brandy and onions.  It has been revived by using a slow cooker to make life easier.
Ingredients
450g-675g/1-1½lb beef chuck or shin cut into 2.5cm/1inch cubes
1 large onion, peeled and chopped
350g/12oz mushrooms, cleaned and quartered (we used chestnut)
30ml/2tbsp brandy
Salt and freshly milled black pepper
30ml/2tbsp cornflour
300ml/½pint good, hot beef stock
5ml/1tsp Dijon mustard
150ml/¼pint low fat crème fraîche
30ml/2tbsp freshly chopped flat-leaf parsley, to garnish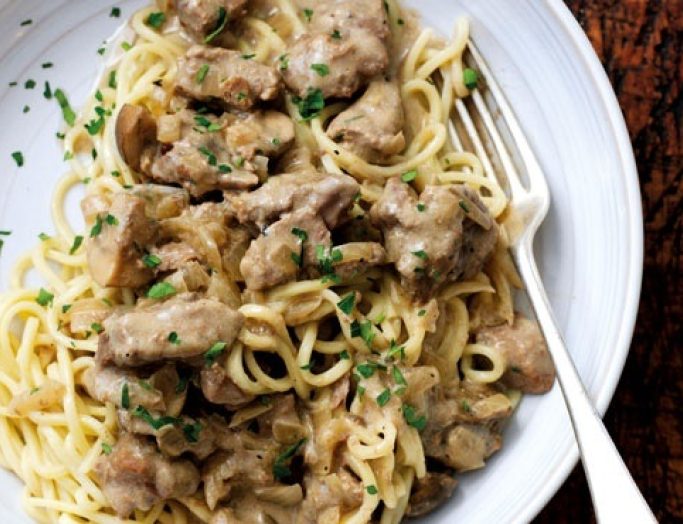 Method
Put the beef, onions, mushrooms, brandy, seasoning, cornflour and stock in a slow cooker and mix gently.
Cook on HIGH for 4-6 hours or LOW for 8-10 hours or according to your manufacturers' handbook.
Stir through the mustard and crème fraîche, garnish with the parsley and serve with noodles or steamed rice and seasonal vegetables.
Images courtesy of AHDB. www.simplybeefandlamb.co.uk
Print View
Download PDF