BBQ Tips
Safe Grilling
Some easy quick tips to ensure you have a safe and enjoyable BBQ.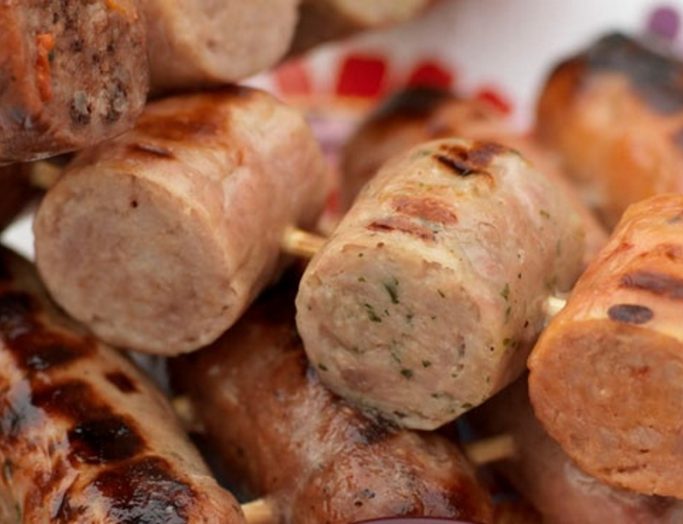 For coal BBQ's, light well before you want to eat, they can take up to an hour to go white before they are ready for cooking on.
Remember to wash your hands and all utensils, also have a bowl of warm soapy water next to your BBQ to wash utensils in between cooking.
Keep raw and cooked meat separate, using separate utensils and plates. Do not put cooked
products back on plates previously used for raw.
If you are marinating meat you have to take extra care to avoid food poisoning.
Keep marinating meat in the fridge until you are ready to use it. Discard the marinade when you have put the meat on the barbecue, using a freshly made marinade to baste your meat while it cooks.
Steaks & Chops
For whole muscle meat products like fillets, steaks and chops, take care when grilling as they can cook quite quickly and sometimes burn what should be a lovely steak.
Ensure the grill is pre-heated, coals are white or gas is on medium to high.
Place steaks on a pre-oiled griddle (or put some sesame oil on the steaks if they are not already marinated), grill for a few minutes either side turning only once.
Depending how thick they are, suggested timings per side are:
rare (2-3mins)
medium (4-5mins);
well done (6-7 mins)
Burgers
Cook burgers until they are piping hot, no pink areas in the centre and juices run clear.
Make use of a digital thermometer to take out the guesswork, meat products should reach an internal temperature of between 75°C & 80°C.
For BBQ's with lids, larger joints can also be cooked
Pre-marinated spatchcocked joints or whole chickens are great for a larger party or an outdoor Sunday roast, ask your Q butcher to prepare one for you or see the link at the bottom for instructions on how to have a go yourself.
Usually taking about 40+mins to cook, depending how big the chicken or joint is, check halfway through cooking to ensure an even doneness.
Another fun Sunday roast, if your BBQ is large enough
Beer BBQ'd Chicken, where the chicken is basted with garlic butter and spices, placed upright onto a can of beer or cider and cooked for 2-3 hours dependent on size of chicken or until internal temperature reaches 80°C
Want to enjoy a subtle smoky flavour?
Try cooking your meat on an untreated wooden plank, ideally cedar, alder, hickory or maple, usually available from speciality shops.
Follow the precooking instructions to get the best cooking experience and these will not only look great, but mean less handling, as food doesn't need turning.
They can only be used a few times, but can be used as smoking chips when finished with.
And last of all enjoy, and take it slowly, it will be worth the wait.