Sticky chinese ribs with hoisin sauce
Ingredients
900g / 2lb lean pork spare ribs
75ml / 5 tbsp hoisin sauce
45ml / 3 tbsp orange juice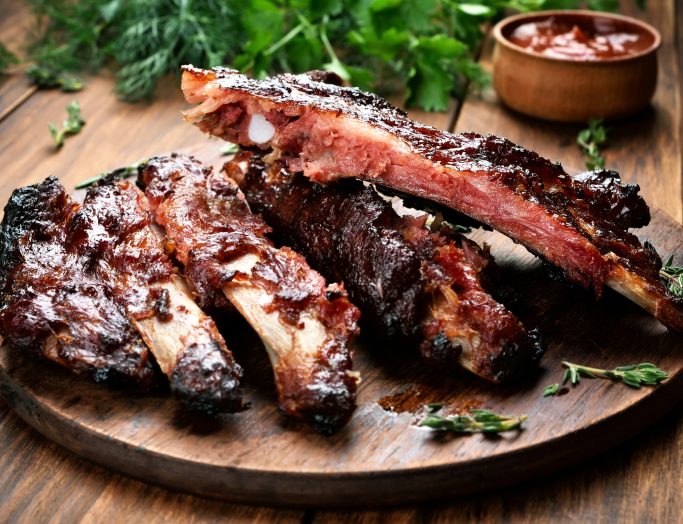 Method
Preheat oven to 180°C, Gas Mark 4.
Take 900g (2lb) lean pork spare ribs, line roasting pan with foil or non-stick mat. Place ribs into pan and cook covered with foil for 15 minutes.
Mix together 75mlsp (5tbsp) hoisin sauce with 45mlsp (3tbsp) orange juice.
Remove top covering of foil from pan and spoon sauce over ribs.
Return to the oven for approx 40-50 minutes or until ribs are sticky and browned to your liking. (Baste a couple of times to make sure they go really sticky!)

Serving Suggestion
Serve with baked potato wedges and a salsa of beans and sweetcorn, and baked corn on the cob.
Image courtesy of AHDB from www.lovepork.co.uk